SoulBoxer Cocktail Co.
The Classic Cocktail Revival We've all been Waiting for
SoulBoxer Cocktail Co. is a household name at Savage. It should be—we came up with it. From launching new products to campaigns, building websites and a social following, brainstorming our annual April Fools prank and more, we've done it all together. So, when the guys decided it was time to redefine who they are and what they do, they challenged Savage to get creative. 
Scope
Brand Architecture
Brand Identity
Campaigns
Naming
POS + Packaging
Social Strategy
Website
---
The Client: SoulBoxer
SoulBoxer Cocktail Co. is a premium, pour-and-enjoy cocktail company. By bottling and serving well-crafted, classic cocktails, they empower home bartenders everywhere with the perfect pour every time. 
What began as a two-man, two-drink company has evolved to encompass a lineup of six spirit-forward cocktails: Brandy Old Fashioned, Bourbon Old Fashioned, Manhattan, Whiskey Sour, Negroni, and Lakehouse Punch.
The Challenge
Keep 'em all in the Family
Like we said, when we first clinked glasses with SoulBoxer, they were an old fashioned company. And it was a great thing to be. Wisconsin, after all, is the old fashioned capital of the world (brandy, please) so perfecting our home state's signature cocktail was quite a bragging right. 
But SoulBoxer isn't the kind of brand to rest on their laurels—and neither are we. Next came the Manhattan, and three more classics followed in quick succession. The greatest challenge was the need to create distinct identities for each cocktail, yet making them all feel authentic to SoulBoxer.
The Strategy
Staying True to our Supper Club Origins
In addition to brandy old fashioneds, Wisconsin has another iconic claim to fame: our supper clubs. We're talking neon signs, Friday night fish frys, red leather booths, and the bartender who everyone says came with the place. Oh, and the classic supper club menu, which as it turns out, was the most important piece of all of this, because on a supper club menu is where all these cocktails live in harmony. 
With the SoulBoxer guys as our guides, Savage explored the character of each cocktail and what—from color to spirits to a dash of something special—makes each one uniquely a "SoulBoxer" cocktail. This led to creating six different type treatments, wallpapers, and messaging for each cocktail, so customers can easily identify them on the shelf. 
The Result
A Perfected Recipe for Cocktails and Brand
Now that SoulBoxer has a whole new lineup, we're ready to help them roll it out and reach new audiences! And since we've been working with the brand for a few years now, we have a huge head start. We know our target customer to a "T"—hello, it's us—and we know how to get their attention. 
Cheers to the classic cocktail revival we've all been waiting for.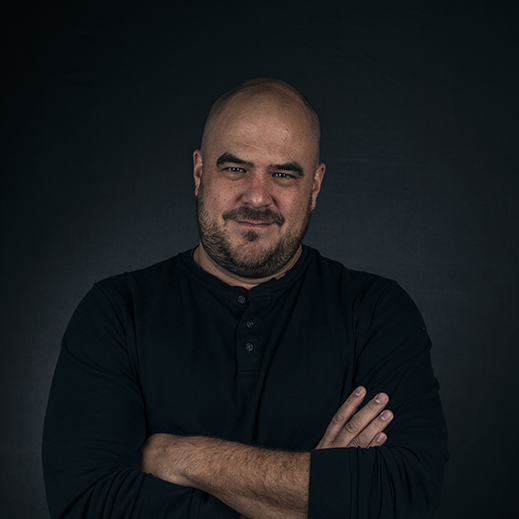 This [brand book] is going to drive everything we do, from how we talk to people on social to how we design our labels. This is awesome."
Jason Neu,
Founder of SoulBoxer Cocktail Co.
---
Up Next
Terra Translations