Twi
What's meant to be, will "Twi"
Twi mocha latte and hot cocoa pods are on a mighty mission to change people's perception of mental health. But first, it needed a little bit of everything: brand, design, you-name-it. And actually, it needed one of those, too.
Scope
Brand Architecture
Brand Identity
Website
---
The Client: Twi
Twi is a mocha latte and hot cocoa beverage that brings peace to your mind, body, and soul. Developed by Dr. Kwadwo Owusu-Ofori, Twi products are made with natural ingredients and enriched with important mood-boosting vitamins such as magnesium, GABA, and L-theanine that promote mental clarity and provide a healthier alternative to other beverage options.
Packaged in biodegradable pods, Twi is kind to the environment and made for use in Keurig machines. With the simple touch of a button, hot cocoa and coffee enthusiasts can brew a cup of calm anytime, and anywhere.
The Challenge
Starting from Scratch
Did you know that 40 million Americans suffer from anxiety? And of those 40 million, only 36% seek professional help for this highly treatable condition. Why? Because of something called stigma.
With the Satori Food Project, Kwadwo is on a mission to destigmatize mental health by creating a "half step" for people suffering from anxiety. But, his revolutionary recipe was still being "twi"-ked to perfection.
While Kwadwo worked on the scientific side of things, he engaged with Savage to build him a compelling brand. Because Kwadwo knew as well as anyone, that if these little pods were going to change public perception of mental hygiene, the brand and packaging would have to appeal to customers.
The Strategy
Hit 'em Where the Sun Always Shines
With everything on the table—name, design, story, and more—we decided to start back where it all began. Ghana.
Ghana is hailed as one of the friendliest countries in the world. The sun is almost always shining there and people greatly value community. It's also Kwadwo's country of origin and the home of the high-quality cocoa sourced from cooperatives who work with Ghanian farmers.
"Twi" is the name of Ghana's primary language, chosen for its simplicity, uniqueness, and the way just saying it brings a smile to your face. Hand drawn doodads inspired by Ghanian textiles and nature make up the visual elements of the brand, and we created messaging that aligns with Kwadwo, himself: happy, helpful, and kind.
The Result
Brewed to Perfection
When Kwadwo was ready to launch his now perfect pods, he had a solid brand complete with beautiful product packaging and a story that compels consumers to "Don't worry, Twi happy." Knowing that the majority of his customers would be online, Savage built a clean, simple website with people and product photography to communicate his story and the benefits of Twi mocha latte and hot cocoa.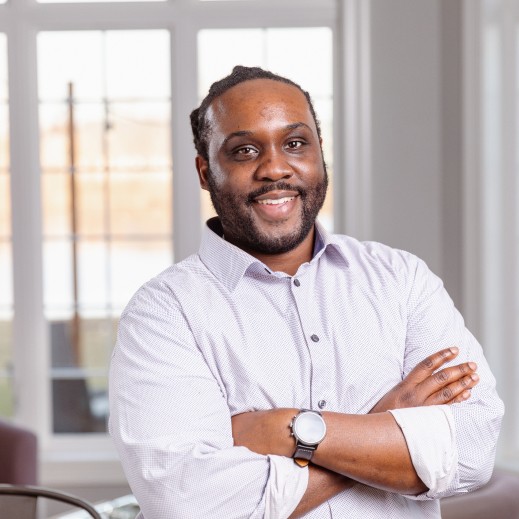 I had a great time working with Savage. I came to them with stories from our customers and my vision for the company. They captured the essence of our experiences and turned them into a beautiful brand. Savage showed us how to showcase our products effectively. And it was tons of fun!"
Kwadwo Owusu-Ofo,
Founder of Twi
---
Up Next
Terra Translations